Dinner in the Garden 2021
Dear Friends,
The Medical Center League House is celebrating 11 years of serving families from all over the country who need lodging while receiving medical treatment or visiting family in the hospital for a reasonable nightly rate. This "Home Away from Home" is a blessing to many; more than 150,000 guests from all 50 states and 7 countries have stayed at MCLH.
We invite you to join us for our annual fundraiser, Dinner in the Garden on TUESDAY, September 28th. This fundraiser supports our mission of helping families during their medical crisis. Please consider being a sponsor for this event at the levels listed below. Send your check payable to MCLH prior to August 30th to ensure recognition on all printed materials. If you have questions, please feel free to call or visit our website at http://www.leaguehouse.org.
Dinner in the Garden
September 28, 2021
6:00 pm at River Falls Airport
12650 Wild Horse Trail
Featuring guest speaker

Jay Novacek
1990-1996 Dallas Cowboy Tight End
** Medical Center League House is a charitable institution, tax exempt #26-1615801. The gift is tax deductible, under current law. You may, therefore, wish to save this letter for your tax records.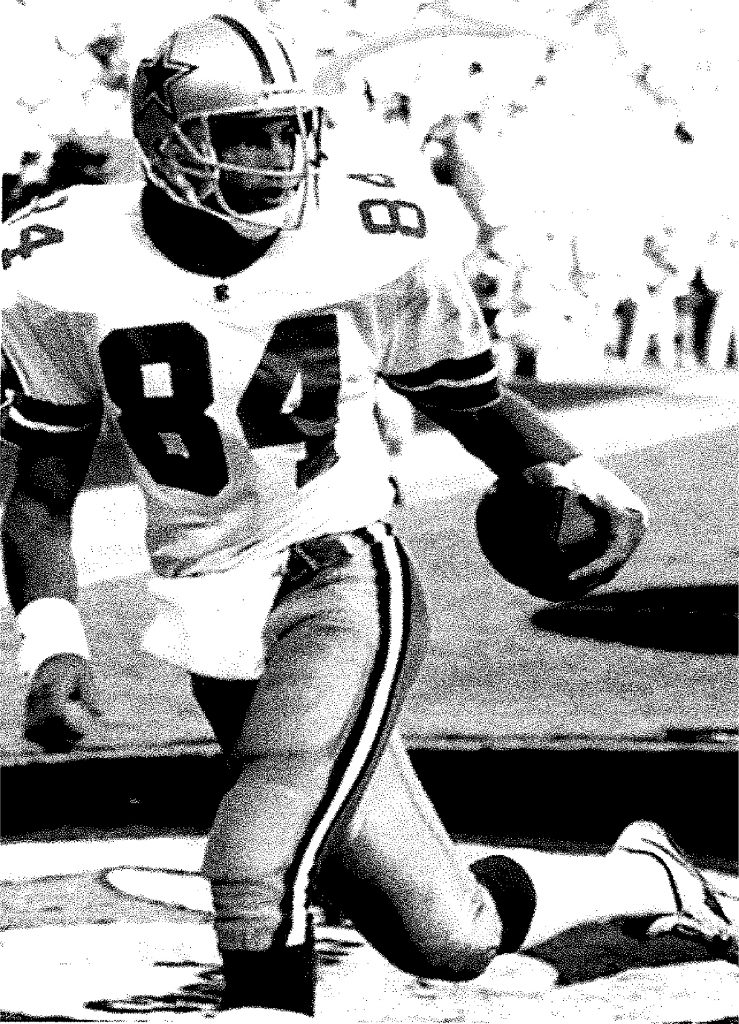 Jay Novacek
TIGHT END
1990-1996
In 1990, the Dallas Cowboys signed Jay Novacek as a Plan B free agent. He was named the starter at tight end. He would go on to have a break-out season, becoming one of the league's top receiving tight ends, while registering 59 receptions for 657 yards and 4 touchdowns. He was a key contributor for the offense in the early nineties, especially on third downs where he could find the soft spot in the defense. Beginning in 1991, he played in five straight Pro Bowls, while helping the Cowboys make the playoffs each year and winning the Super Bowl three times in four seasons.
In 1992, he was named an All-Pro after leading all tight ends with 68 receptions for 630 receiving yards and 6 touchdowns. In 1995, he posted his second-highest single-season total for receptions (62) and touchdowns (5), to go along with a career-high in receiving yards (705). He underwent arthroscopic surgery on his right knee to repair a partial tear of his medial meniscus before the last game of the season, [11] but still helped beat the Pittsburgh Steelers in Super Bowl XXX.